The Lord turned and looked at Peter. — Luke 22:61.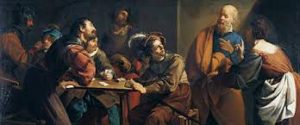 Luke's vision of the passion of Christ describes in detail Peter's three denials. Perhaps his description is so vivid because Luke heard Peter tell the story in person. What Luke fails to tell us is what type of look it was. Was it a look of forgiveness, disappointment, or even disgust? We know not, but we do know that after the "look" Peter "wept bitterly." (Luke 22-62).
Have you ever received "a look?" A time when you know the truth about you is revealed, and the truth is not pretty. I suspect we all have. I certainly have.
But there is a beauty in that moment. For it is at that moment we begin our transformation. I recently spoke at Myer's Park Baptist Church about why so many men and women while they are in prison find their life transformed for the better and in their relationship with God. I told them the words of J.K. Rowling, "Rock bottom became the solid foundation on which I rebuilt my life."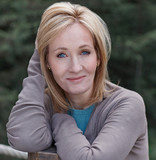 A look, a moment, a revelation about ourselves often becomes the miracle for which we have been praying. Welcome it, and don't turn away.
About the author