If you knew what I know about the power of giving, you would not let a single meal pass without sharing it in some way. — Buddhist Saying
My book club is reading a book called Progress written by Johan Norberg. The first chapter is about food, and all the progress that has been made in producing food over the last twenty years, without which many people would have starved. In our discussion, one person disputed an assertion made by some solicitations he had received that asserted that 20% of American children are starving. So I did a little research and discovered he was right, 20% aren't starving, but they are on food stamps.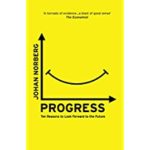 At the school where my daughter worked in New Orleans 99% of the students qualified for food assistance —  Breakfast and lunch provided at school. I suspect without these meals, and even though those students also qualify for food stamps, many of her students would go hungry.
In Charlotte, over sixty organizations provide food assistance to the poor, the homeless, and people in need of temporary assistance. The people who work at those facilities understand the power of giving.
The power of giving is not a gift to those without, as much as it is a gift from God to the giver. That is why we should never hesitate to give and give generously, and never to look back on a gift that is misused or abused. In the words of a commercial "giving is the gift that keeps on giving."
About the author