The song Send in the Clowns sung by Judy Collins can be heard by clicking on the link as you read this Pew. It was written by Steven Sondheim who wrote the song specifically for the actress Glynis Johns, who created the role of Desirée for the musical A Little Night Music. It became Sondheim's most popular song after Frank Sinatra recorded it in 1973 and Judy Collins' version charted in 1975 and 1977.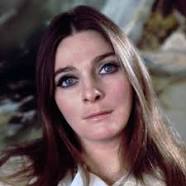 The "clowns" in the title do not refer to circus clowns. Instead, they symbolize fools, as Sondheim explained in a 1990 interview:
"I get a lot of letters over the years asking what the title means and what the song's about; I never thought it would be in any way esoteric. I wanted to use theatrical imagery in the song, because she's an actress, but it's not supposed to be a circus […] [I]t's a theater reference meaning "if the show isn't going well, let's send in the clowns"; in other words, "let's do the jokes." I always want to know, when I'm writing a song, what the end is going to be, so "Send in the Clowns" didn't settle in until I got the notion, "Don't bother, they're here", which means that "We are the fools."
So why am I listening to Judy Collins while I write today's Pew? I got to thinking about crowds, that's right "crowds" not clowns, when I read yesterday's verses of Luke about the pressing crowds. I found fascinating the two opposing images that of pressing crowds throughout all of Luke's gospel and Jesus's need to on occasion to escape the crowds. We have also seen a lot about crowds and crowd mentality recently in the news.
In today's time crowds are but a click or tweet away. Quickly the erratic nature of crowds can reject, press, and mock just about anything and everything. It is easy to get caught up in the crowd and for a crowd to turn into an angry mob. So how do we in this modern era be more like Christ? How do we engage in quiet questioning, direct action, and simple words? How do we step out of the crowd?
I find myself asking these questions because if I can't find the answer then it is time to "Send in the clowns!"
About the author