Suzy and I are at the beach with friends for the week. Followers of the Pew know how much I love the beach and that I most surely was reincarnated from a great seal.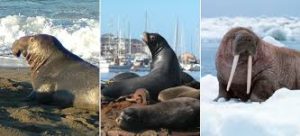 This time however we have encountered a small irritant — black biting flies. These irritants see my bare legs as the perfect target even chasing me down the beach when I'm knee deep in water.
Well enough about me, the fact I'm at the beach should not invoke any sympathy from my readers.
Life is full of irritants, which like the black flies, can disturb one's day or life. What is it about us that can face the biggest of adversities, but its the little irritants that throw us for a loop?
Paul wrote about the throne in his side, maybe its better to think about them as a pebble in one's shoes or black flies.
I suspect too often we ask God to help us through our most difficult times but think the little irritants are not worth God's time or attention. Maybe we should try to reverse our priorities? When we are free of irritants, the big issues seem a little less overwhelming.
Irritants need our attention as well, what irritant is keeping you from a peaceful and God filled life? Think about it, and consider a plan to take care of an irritant today.
As for me, I am headed to the store to buy some Off!
About the author