Please Sir, I Want Some More. — Oliver Twist.

Now the story of Oliver is not about greed. It's about a starving child. However, consumerism — the false promises of more — is an insatiable beast. How many times have you said or heard, "I just need to get one more thing for Judy/John?" No matter how many times you may say, "I have everything I need," would you really be happy if there were no packages under the tree for you? The desire for "more" never goes away. It is a temptation that lives with us for a lifetime.
What is it that we really need, not want, but need? Love, peace, wisdom, and salvation come to the top of most of our lists, and that's exactly what the Advent season represents — The fulfillment by God of his promise to give us what we need.
St. Augustine put it pretty succinctly when he said, "Thou hast made us for thyself, and our heart is restless until it finds its rest in thee."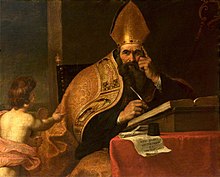 During this advent I think it's okay to ask for a little more, such as an oatmeal-raisin cookie, as long as we don't forget to thank God for giving us what we really need.
About the author