People usually consider walking on water or in thin air a miracle. But I think the real miracle is not to walk either on water or in thin air, but to walk on earth. Every day we are engaged in a miracle which we don't even recognize: a blue sky, white clouds, green leaves, the black, curious eyes of a child–our own two eyes. All is a miracle. –– Thich Nhat Hanh, "Miracle of Mindfulness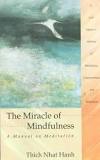 I heard last night that over one hundred million people would be traveling this weekend. That's a lot of folks going somewhere. I suspect most of them are going to someone's home — a grandparent's, an aunt or uncle's, a parent's, etc. Growing up in Memphis. I was fortunate that my grandparent's lived less than five hundred feet away. My cousins were less fortunate. It was command appearance time for my mother's sisters and they and all their family would trek across the south to spend Christmas day at the Erwin's home. The byproduct of their coming every Christmas is that I am still very close to those Erwin cousins.
Advent is not just about the coming of Christ. It is also a story about coming home. That first Christmas Mary and Joseph were traveling to Bethlehem. The site of Joseph's birth home. What began as a trek to meet the demands of a Roman census, turned out to be a long wonderful walk home and beyond to Egypt. It is during this journey a miracle occurred. Not a miracle in Hanh's sense, but in the birth of a child.
It is not possible for all my family to come to our home in Charlotte, nor can we meet at some convenient location, but that doesn't keep me from coming home. After Christmas eve dinner, I usually find myself sitting by the fireplace traveling home with memories. I travel to those first Christmases at the Erwin house, then to those Christmases at our new home in Little Rock, then to my first Christmases with my own family as they grew up. Then I travel to my own children's and grandchildren's home just to say Merry Christmas! It is an exercise in nostalgia, yes, but it is also a great exercise in what is important.
I am engaging in a miracle of sorts, the miracle that is summarized in two words — home and family. Merry Christmas y'all!
About the author