… that secret gnawing of the heart that tells us that what we are doing is not right. — Susan Sontag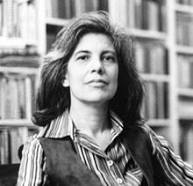 Susan Sontag describes what other's might call our conscience. We all have one, but some listen to it more than others. One of the benefits of regular meditation and/or prayer is we set aside a few moments in our day to listen to the "gnawing." And if we pay it heed it always steers us away from destructive behavior and thoughts.
During the first days of the New Year the gnawing works over time; hence New Year's resolutions and good intentions come to the forefront. As you begin this 2018, spend some time with your conscience and your heart. The life path it tells you to take may not be easy to traverse, but it will be filled with compassion and kindness and will lead you to God's purpose.
About the author