The place God calls you is is to the place where your deep gladness and the world's hunger meet. — Frederick Buechner.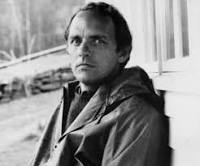 This morning during my meditation I focused on where is the place where God calls me. Buechner tries to give us a roadmap. Neither Google Maps nor does the "woman who must be obeyed" on GPS offer any guidance.
The first part of Buechner's directions are easier to find. We may feel glad at home, amongst friends and family, or in a work situation that fulfills, but is that where the "world's hunger" is found. On rare occasions those two can be in the same place. Mother Theresa found the two meeting in the squalor of Calcutta, but I don't think that is the right place for many of us.
Rather than starting with what makes us glad, maybe we should first ask what reason were we placed on earth. We should ask where our unique talents might best serve our neighbors. Now I admit if you know that answer you are doing better than I am, but it is a beginning nonetheless.
Either place we start, we please God with our search for "the place." Where does your gladness and the world's hunger meet?
For we are what he made us, created in Christ Jesus for good works…. Ephesians 2:10.
About the author