If it ain't broke, don't fix it. — Popular saying often used by football coaches and economic prognosticators. Surprisingly it is attributed to Bert Lance, head of OMB under President Carter.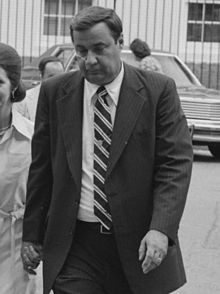 I was surprised to see this quote attributed to Bert Lance, a man I met on several occasions and not the man the media made him out to be, but that's another story. I heard it more often when a football coach was asked why he continued to run the ball and not pass more despite having one the game by 44-0.
Unfortunately, few of us go through life without a few bumps, bruises, and breaks, and I'm not referring to the physical kind. I certainly have experienced emotional brokenness and even had people say to my face, "we will break you, until you give us what we want." I hope none of you ever have to experience an intentional attempt to bring you to your emotional knees. It isn't fun.
The Lenten season is a time for reflection, so as we reflect it is natural to reflect on the times we experienced brokenness. There is a right way and a wrong way to do this. If our reflection is one of bitterness or lack of forgiveness it isn't helpful. But if one's reflection is one of how brokenness has been a part of our lives and what lessons have we learned from it then we are on the right path.
Take it from me, when you find yourself looking back on the broken places in your life, ask yourself how have those broken places helped you become the person God intended, and can a better person grow in the cracks created in the breaks in God's path?
We all have been broken somewhere, but the break can always be fixed.
About the author