If you don't watch it the day is going to sneak up on you. — My grandmother's warning for all kinds of things.
We are two weeks into lent, two months into the year, and birthdays, weddings, and graduations are right around the corner. Growing up in Memphis I spent a lot of time at my grandmother's house. She was a walking, talking multi-tasker. There were always jams and jellies to be put up; flower beds to be "turned over", weeded, fertilized, and nurtured, rooms to be cleaned, clothes to be mended, the list goes on for miles. We would watch Friday Night at the Fights, while playing canasta and shelling peas. Not many of you are old enough to remember "Look sharp, feel sharp, be sharp." I don't think I ever beat her up in the morning, or went to bed after her.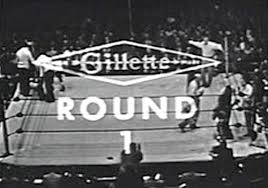 Lent is one of the seasons where if one isn't careful time will get away from you, and the benefits of prayer, meditation, sacrifice, and service will pass one by. If you haven't started your Lenten discipline it is no too late to start.
Before one knows it Easter day will sneak up on you. You want to be prepared for the measureless depth of Easter joy.
About the author