Each advancing moment is never a movement from nothing to something but always a movement from something to something more. — Henri Nouwen.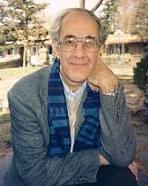 In this time between the end of Lent and Easter morning I think of Nouwen's words above. When I consider what is next after forty days of sacrifice, prayer, meditation, and service I say to myself, "There is always more.
With God there is always more. Love, reconciliation, and creativity continually happen as we move from grace to grace.
About the author