I wait for the Lord; my soul waits for him; in his word is my hope. My soul waits for the Lord, more than watchmen for the morning, more than watchmen for the morning. — Psalms 130:4-5
Simone Weil says that waiting patiently is "the foundation of the spiritual life."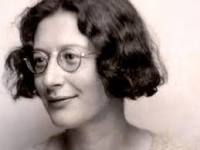 Why is waiting so important? Christine McSpadden an Episcopal priest suggests:  First, one who waits dwells in the present.  He or she doesn't dwell in the past and resists the rush to the future. The present is where possibilities reside.
Second, we are able to wait because we imagine something worth moving toward. We don't hope for something, but in something or someone. "For God alone my soul in silence waits; truly, my hope is in him." (Psalms 62:6).
Third, while we wait we are reminded that we are not in control. Things happen, people intervene, including God and nature.
We wait as we recognize the present's potential, we hope in things to come, and accept we are not in control of our future.
We wait more than watchmen for the morning.
About the author