A merry heart doeth good like a medicine, but a broken spirit drieth the bones. — Proverbs 17:22
There are different kinds of humor. Some people use humor like a scalpel to cut and belittle friend and foe alike. I avoid those people like the plague. Some use humor to brag, to discriminate, or to disguise pain. I don't consider any of that brand of humor as merry.
I recently started reading My Exaggerated Life which is a form of biography by Pat Conroy in a special collaboration between Conroy and author, Katherine Clark.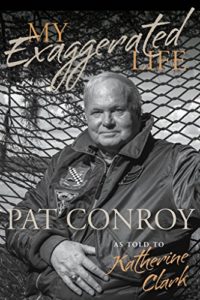 Katherine Clark and Conroy discusses the above passage from Proverbs. Clark says, "I don't think you can be a merry heart unless you have experienced darkness. You've got to know the darkness, you have to have struggled with it, and you have to have transcended it before you can say you have a merry heart."
I don't know if Clark is correct about what is necessary to have a merry heart, but I know there are very few people who haven't experienced darkness, public or private. I also know I am drawn to people with a merry heart.
Humor administered properly can be the best of all medicines.
I want to have a merry heart.
About the author