Life is 10 percent what happens to me and 90 percent of how I react to it. — Charles Swindoll
I hear all the time people say, "I can't believe this is happening to me." I probably have said a few times myself, and when I did I hope I said to myself, "Now what are you going to do about it?" At least I hope I did, and more importantly I hope I will.
Life seldom throws you a grooved pitch right down the middle, life is full of curves, screwballs, and every know and then a knockdown fastball. Swindoll is right the test is in how we react to it.
The world pays too much attention to successful people and how they handle success, and too little attention to people who have been knocked to the dirt, and how they get back up and dust themselves off. Those are the people to watch and learn from.
Next time you are up to the plate in life, don't worry so much that it's Don Drysdale or Sandy Koufax on the mound, but how you are going to squeak out a hit.
PS: Sorry for the baseball analogies. Being around grandsons sometimes has that affect.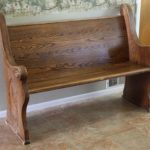 About the author