Everything you've ever wanted is on the other side of fear. — George Addair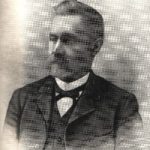 Yesterday we talked about my fear of knee surgery, and how fear drives our decisions as much as anything. We see a lot of that in our politics these days, and terrorists count on fear altering our behavior. Using fear in politics always reminds me of the movie The American President where President Shepherd says about his opponent Bob Rumson, "He is interested in two things and two things only: making you afraid of it and telling you who's to blame for it."
But The Hubbell Pew is not about politics are meant to get your blood boiling. So lets talk about fear in our spiritual lives. Are we afraid to pray and meditate? I think if we are honest the answer is yes at times. It isn't easy meditate and examine ones emotions and feelings. Confession to God may be good for the soul, but it isn't a piece of cake. We are talking to the one person who knows all our secrets, so charm and BS doesn't work on God.
Even more so we are afraid of the answers we will learn from prayer and meditation. They give us a window to Addair's "other side." And although Addair says "on the other side is everything we ever wanted," we are not so sure he knows what he is talking about, or better yet we fear he might be right and we fear the consequences of obtaining what we want. For what we have always wanted is not without cost, whatever it may be.
My advice is "go for it." Go to your special place, and watch the previews to see what's on "the other side of fear" through prayer and meditation. Don't let fear be your guide. It's way never climbed a mountain or soared in the sky.
About the author