I bet if you think about it you know a saint or two. Not the one's canonized by the church, no I mean the one's whose lives touch you personally.
Saints come in all shapes, sizes, and colors. There the one's who always stay after an event and clean up, who can be found off in a corner with someone all alone just listening to a complete stranger, and drive across town to drop off a covered dish or pot of chili to the mean old aunt that nobody visits.
Every year we commemorate the saints of God as we should, but I also think its also a day that we should realize that we too have an opportunity — An opportunity to become a saint ourselves — To be a little kinder, and little bit more generous with our gifts and time, and a little bit more humble.
If you go on Amazon and search for books on the "Art of Living" you will pull up over 26,000 books with those words somewhere in the title. I don't think you need a book to know how to live like a saint, the answer is already in your heart.
As you celebrate and remember the Saints present and long gone, take a minute to realize that there is a saint in you and everyone you know. It doesn't take much to let the saint in you loose on the world. Put on that armor of light today. (Romans 13:12).
The night is far gone; the day is at hand. So then let us cast off the works of darkness and put on the armor of light.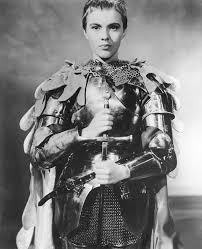 About the author