Oh, the Games People Play Now. Every night and every day now, Never meaning what they say, now. Never saying what they mean." — Joe South.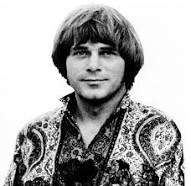 Click here if you want to listen along as you read today's Pew. I also want to commend to you today's article The games we're playing with tragedies by Keith Larson in the Charlotte Observer and thank him for reminding me of Joe South's lyrics and inspiring today's thought.
Keith Larson's editorial is about the games politicians play on both sides of the political spectrum when a tragedy occurs, where the original song is more about folks in general.
Larsen and South ask the right question — Is this the best we can be? I think we all know the answer?
In Paul's first letter to Corinthians he reminds us that right after he "put an end to childish ways" he looked into a mirror. Tragedies can and often do bring out the best of human nature, but one thing is certain, when they occur it is not a time for "childish ways," but a time to look in the mirror.
What do we see and what do we do?
It is a question not just for our leaders, but for each and every one of us.
About the author