Poetry slows you down. And anything in our world that slows us down is to be valued and maybe as a gift and even a calling from God. — Ellen Davis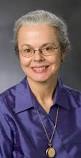 I have had the honor to know a few highly-acclaimed poets, Anne Woodworth and Roger Armbrust, being two of my favorites who come immediately to mind. Our Sufi master, Tom, writes poetry and he tells me on our walks that poetry brings him a calm like no other mental exercise. I have other poetry writing friends who find different ways of expressing the gift of poetry brings to them. But Ellen Davis carries the point further by saying that anything that slows us down is valued and maybe as a gift and even a calling from God. With that thought, I am in total agreement.
I was reminded of Professor Davis' words as I took the train to Raleigh, NC and back for a talk I was giving at Campbell University's School of Law. Riding the train forces me to slow down and calm. I sit in a comfortable seat with plenty of leg room reading a book and sipping on a glass of wine. Now doesn't that sound good, and before I knew it I am being dropped off within walking distance of my destination. No long security lines, no invasive body searches, no arriving two hours before take-off, and no cramming into a seat that would give a one-year old claustrophobia. Passenger trains may not be a gift from God, but for me they come close.
Whether its writing poetry, riding a train, taking a slow walk in the woods, and sitting on a rocking chair we each need to find and utilize anything in the world that slows us down. There are too many forces in our world that drive us to pick up the pace, seek out those gifts that slow us down.
About the author