Sorrow looks back, worry looks around, faith looks up. — Ralph Waldo Emerson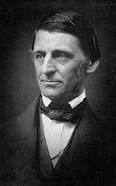 I can't tell many times people have encouraged me to look back, crawl in a hole, and be sad and bitter. It seems the easy thing to do, but not the right thing.
We all have worries. They come in many forms — health, financial concerns, family issues, work-related, etc., some self imposed and some emphasized by others. Sometimes it seems worries are all around and about to engulf us. Time after time friends encouraged me to worry about the future, but time teach us worries and problems can't eat us.
So what remains, what has always been, and what will always be there in the future — faith and God's love. When the voices of worry and the past overwhelm listen to Emerson. Look up and all will be well.
About the author