Sorrow prepares you for joy….Whatever sorrow shakes from your heart, far better things will take their place. — Rumi.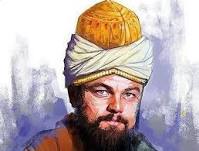 Live any length of time and vulnerabilities will come. If you think not you are merely sweeping reality under the rug. What is important is to learn how to face your vulnerabilities so that "better things" take their place.
A critical way we cope with sorrow is to recognize that we are vulnerable, and in our vulnerability we are bound to every other human. This connection often occurs when we simple sit together in silence until we are ready to tell each other our stories. Growing up, I remember when anyone was in a hospital a group of women would head to the hospital. They would sit quietly knitting or reading books in a group. They may not be even particularly close to the ill person, but their quiet presence brought comfort in a way I can't describe.
Another way to shake the tree of sorrow is to tell one's story either aloud or writing it down. When we tell our story no matter the form we learn how to navigate our recovery amongst the raging winds and uncertain tides.
Perhaps another way to cope with sorrow is merely to face it, and know that this too will pass. "Sorrow will pass."
About the author