The present is not a potential past; it is the moment of choice and action, Simone de Beauvoir.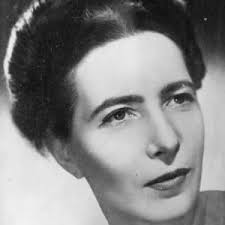 I came across Simone's words this weekend. What a wonderful outlook for the present and the moment. How often do you sit and wonder how the choices we make in the present liberate the future from the past and make the world over.
It is so easy to live in the past and feel doomed by our mistakes and bad choices, but our whole attitude shifts when we look on the present as a moment of action. That moment isn't tomorrow or yesterday, but in the here and now.
I have been known to procrastinate and put off things. I need to tape Simone's words to my forehead so every time I look in the mirror I am reminded at that very moment is the precise time for choice and action.
How about you?
About the author