The tree which moves some to tears of joy is in the eyes of others only a green thing which stands in the way… As a man is, so he sees," William Blake.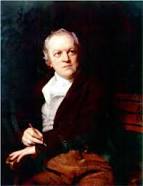 Who am I? It's a question I ask often, and I expect is a question we all ask from time to time. Lent is a time of self-examination, and what better question is there during a period of self-examination than" "Who Am I?"
The answer to Blake's puzzle is simple for an arborist or a developer, but I suspect Blake is using a tree as only an example and goes much deeper. Jesus's asks a similar question in his parable about the Good Samaritan when he asks "Who is my neighbor?" — Luke 10:29.
During Lent we are called to ask, "Who am I?"  But what if the answer is not consistent with "Who do I want to be?" That's where the Lenten disciplines come into play. Sacrifice, Service, Study, and Prayer will make your answers to the two questions the same.
About the author