We are put on earth for a little space that we might learn to bear the beams of love. — William Blake.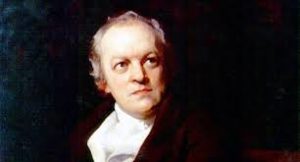 Every human shares one thing in common –the love of God. Whether we are rich or poor, black or white, gay or straight, and a perfect angel or hell on wheels,  we all share God's love and there is plenty of light to go around.
I came across Blake's reference to "the beams of light" recently. It is interesting how often God's love is analogized to "light." — "Put on the armor of light, and let your love light shine" are two of my favorites. It would seem that Blake is saying that our very existence is to prepare us for a more loving future. I hope he is right.
During Lent, if we learn anything we learn to receive God's love and to act as a reflector of that love to our family, friends, and our neighbors. Think about it. Do you know someone whose presence makes you feel a bit better, a bit more loved. It is during Lent that we learn to become such a person. We receive God's love and radiate the beams of love to others.
About the author