The most important thing is to be whatever you are without shame. — Rod Steiger.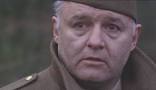 Who am I? Who are you? Questions we ask more often than we'd like to admit.
I'd like to think that for most people they can go through life without shame, but I have to admit that with all the fault finding that seems to dominate our airwaves I'm not sure.
Heroes of a bygone era where societal standards were different, no longer live up to today's ideals and thus must be torn down and becomes recipients of cries of "shame." What is it about human nature that wants to tear down anyone who briefly is put on a pedestal, and so delights in the fall?
But I wander this morning.
Steiger is not talking about other's attempts to shame us, but being true to oneself and living our life the best we can. None of us are infallible, but when we fail to live up to our own standards we repent and forgive. That's sufficient for God, and if God is willing to love and forgive us, then we shouldn't feel shame.
Shame is one of those emotions we acquire from time to time, and the quicker we can throw it into the trash the better.
About the author