Silence is the cornerstone of character. — Charles Alexander Eastman, OHIYESA SANTEE SIOUX
Growing up my mother used to refer to Gary Cooper as "the strong silent type." In her mind and in the thoughts of many it was the ultimate compliment.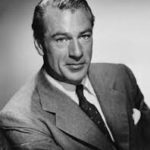 Then there are those who are anything but silent. Have you ever met a silent bully? Bullies use verbal attacks and belittling words as their weapons of choice. Compare that to those who are truly powerful and loving. Their strongest asset is being silent. The Sioux say it takes a warrior to be silent.
Perhaps that's why we so often pray to God in silence, he talks to us and we talk to God in silence. Silence often speaks louder than words or actions.
May you today walk in silence and strength!
About the author