God grant us the serenity to accept the things we cannot change, Courage to change the things we can, And wisdom to know the difference. — TWELVE STEPS AND TWELVE TRADITIONS, p. 125

Most of us all have heard of AA's serenity prayer, and understand that life is full of instances where life tests you to know the difference. This morning I made the mistake of calling AT&T/Direct TV before my morning meditation. Big Mistake! They had offered us an amazing deal to switch our Internet/Phone/Wireless package from Spectrum to their service so last week I bit the bullet and accepted their offer. But this morning the confirmation came via my email and it left wireless from the pricing. So I called to correct their mistake and an hour later my last words were "Please, just cancel the order."
Life once again taught me to accept the things I cannot change. At least this time the lesson wasn't as expensive or as painful as other lessons I've been taught by life.
Maybe it was only fitting to read a different version of the serenity prayer after I calmed down. I call it the Razorback Fan's version of the serenity prayer. It goes something like this:
The Old Hound Dog Knows He Can Whip A Skunk Any Day, but He's Also Wise Enough To Know Some Things Just Aren't Worth It.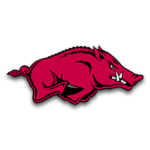 About the author