Atticus is sitting with Jem as he sleeps, watching over him after the attack by Bob Ewell: He would be there all night, and he would be there when Jem waked up in the morning. — Harper Lee, To Kill A Mockingbird.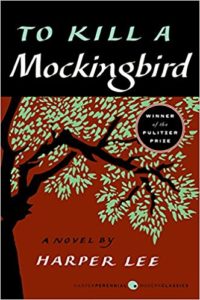 No wonder Jesus called God — "Father." Although many believe humans are created in God's image we have no way of knowing that, but can you think of a more comforting image than the one Harper Lee describes in the end of her book?
But it is only one-half of the story. God, like most fathers, needs to be in the rocking chair as much as Jem needs his father's presence. I remember the night my son was struck by a car and spending the night in his hospital room after his surgery. Everyone kept assuring me that he would be okay, but I needed to be there when he woke up as much for me as for him.
What is amazing is God feels that way about each and everyone of us. He is not just there for us, his creation, but he needs to be there for himself. It's that need to be present in a child's life, that gives us a window into God's heart. Whether we look like God or not, I know that in that need to be present we were created in his image.
About the author