Mindfulness — the real practice is living your life as if it really mattered from moment to moment. — Jon Kabat-Zinn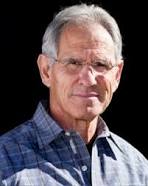 I had no idea who Jon Kabat-Zinn was until I came across the above quote. If you are like me, take a minute to click on the link where his name appears. He has quite a resume. I also admit that I had only a vague understanding of what all the hub-but is about mindfulness. Not that I'm not interested, it's just that my life is full right now. I'm trying my best to live my life as if it really mattered. If that's practicing mindfulness, I'm tickled.
Of course, having skirted death on a few occasions, helps me appreciate life. I am also a big believer that all lives matter. (Uh, oh, Hubbell you are getting close to politics. That's not my intention.) What I mean to say is we all come into this world with a purpose, and until we leave it, we have an obligation to seek it out and try to accomplish it. That purpose doesn't end when we've won the Heisman, cured cancer, or given birth to the next Gandhi. I think that's why we are never quite sure of our purpose, God wants us to live every day of our life seeking out his purpose and accomplishing it. In other words, our lives matter up until our last breath. God gave us the sabbath, but those are the only days we are supposed to take off.
I don't mean to offend my friends who are enjoying their retirement or their well earned vacation, but retirement from worldly work doesn't mean we no longer should live a life that matters. In fact, those who can live in retirement have a better opportunity to live a purposeful life. They are free of the distraction that worldly concerns bring.
I think I may read a little bit more about Mr. Kabat-Zinn. Who knows what he has to offer, and learning something new every day is part of living life as if it mattered. Every life does matter, that is for certain.
About the author