I don't think I've ever heard a sermon based on the Paul's letter to Philemon.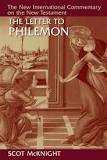 The letter is a mere twenty-five verses, and is a request from Paul to his friend Philemon to take back his runaway slave, Onesimus, and treat him as a "brother." History doesn't tell us how Philemon responds or whether Onesimus delivered the letter at all. Onesimus had become very useful to Paul, and could be put to death under Roman law for leaving his master, so one couldn't blame Onesimus if he stuffed the letter in his pocket and headed off in a different direction.
One could wonder why the letter is even in the New Testament, or if it is still relevant given slavery has been abolished. But then again, I think of all the debates we are having about refugees, immigration, and amnesty, and I find it most relevant.
Paul does not order Philemon to free and/or welcome Onesimus as Paul says he can do. "I am bold enough in Christ to command you to do your duty." Instead, Paul appeals to a higher authority Philemon's goodness and his love of and faith in Christ. He asks that Philemon's good deed be "voluntary and not something forced."
Paul does not argue the law is wrong, he says nothing about the social institution of slavery. He merely asks that Philemon have Onesimus "back forever, no longer as a slave, a beloved brother…."
Perhaps what Paul asks of Philemon is what we as individuals and as a country should ask — to look on "all" as brothers and sisters "both in the flesh and in the Lord."
What do you think?
About the author