Do I dare disturb the universe?  — T.S. Eliot.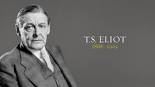 It is hard to imagine a poet disturbing the universe, but look who did: 1. A Lawyer –Gandhi. 2. A Tiny Nun –Mother Teresa. 3.A Bus Rider –Rosa Parks. The list could go on forever. And don't forget the carpenter who this Lent thin is all about — Jesus.
We all the capability to disturb the universe, and that's the path we've been walking. Our prayers, meditations, sacrifice, and service have brought us to the point where we must decide to continue on the path or return to an earlier time. Day by day we have been adding and multiplying every day much like doubling a penny every day until we have millions this week, but what do we do with this force we have built?
For each of us the answer is different, but it does include "disturbing the universe." Do you dare? I hope the answer is yes.
About the author