But do not ignore this one fact, beloved, that with the Lord one day is like a thousand years, and a thousand years are like one day.   2 Peter 3:8.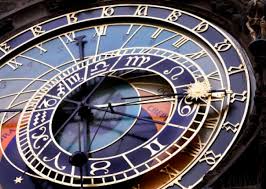 Peter suggests that God needs to get a watch or he's reading the clock above. Just kidding of course. We consider time in two ways. There is ticking time, the time on our clocks, computers, cell phone, etc. The second way to consider time is eternal time or sometimes called God's time. The Greeks call this kairos which is translated as "the right moment," the propitious moment for decision or action. When time is right, we are in kairos.
A lawyer is very conscious of time, you bill clients based on increments of time, you have appointments and you shouldn't keep our clients waiting, court dates, deadlines, due dates, the list goes on and on until he or she feels that time becomes liquid and slips through ones fingers like a Salvador Dali watch. Other professions are governed by the clock as well. Are you time driven?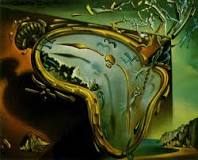 Speaking of watches, our addiction to phones has caused people to not wear watches anymore to tell time, and watches have become phones.
We even adhere to time during Lent, counting down the forty days rather than being in the Lenten moment. During this Holy Week consider becoming a little less focused on ticking time and more focused on God's time — the moment. Each of the next few days has significance and a unique meaning. Concentrate on each day as if it lasts for a thousand years.
About the author