It takes longer to hard-boil a man or woman than an egg. — Frederick Lewis Allen, Only Yesterday.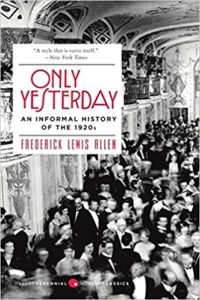 I'm drawn to Allen's phrase and believe I know what he is trying to say, that it takes a long while to change the nature of a man or woman. He uses the phrase in the context of saying that the habits of thought can't be changed overnight. What do you think Allen means?
I know how hard it is to change old habits whether it be eating, exercise, excuses, or environment. Change is attractive until it comes to actually doing it and we have to confront ingrained patterns.
I still believe in "seeking change," one of my favorite phrases, but I've never been a hard-boiled egg kind of guy. I prefer my eggs over easy and my changes the same way.
How do you like your eggs?
About the author