Surpassingly lovely, precious days. What is there to say except: Here they are. Sifting through my fingers like sand. — Joyce Carol Oates.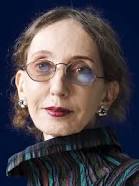 I have so much to learn from my grandchildren. The future is tomorrow, and the past was yesterday, but what are we doing today? Now yes they can take it to extremes on occasion but most of the time promises for the future don't satisfy, and remembrance of past mistakes should be forgotten.
The words of the author, Joyce Carol Oates, remind me that this day will soon slip through my hands. As I get older the truth of her words become clearer. My day runs out too quickly. At my age I know that my productive, my attentive days, are running out like sand slipping through my fingers.
The future  is tomorrow, the past was yesterday, and what am I doing today?
About the author