Today I will drive to Cleveland, Tennessee to visit my sister. In the car alone I will have a lot of quiet time. Not quite silence, but time to think.
Mother Teresa said, "We need to find God, and he cannot be found in noise and restlessness. God is the friend of silence."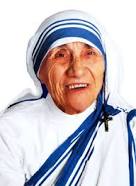 Silence is a source of healing, much like a gentle rain washes away dust and pollen, silence washes away all manipulative, unkind, and untrue words and flushes them down the drain. We use silence as a time to look at our past life, our present existence, and our future and dares us to dream and have hope. Silence in a way gives us insight into a world we fear to explore — our inner world.
Thomas Merton wrote: 'Writing and teaching must be fed in silence, or they are a waste of time."

So yes, I am anxious about the drive, but I welcome the silence because it is time God and I had a good chat.
About the author