On my drive back from Cleveland, Tennessee, I listened to Michael Lewis's book on tornadoes, NOAA, and the National Weather Service — The Coming Storm. (Available only on Audiobook. I think it is a precursor to his new book The Fifth Risk.)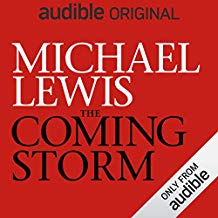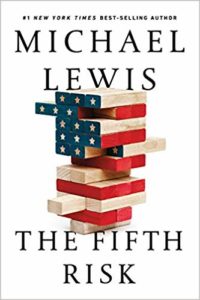 Arkansas is no Oklahoma but it is still right in the path of Tornadoes. Growing up I knew first hand the damage a tornado can do. Having children who lived through Katrina I understand the force and destruction caused by hurricanes. But while listening to Lewis's tale my thoughts turned to another type of tornado or storm — the storm of thoughts.
There are times when the winds of my thoughts mirror the worst of storms, and can do substantial damage to my poor attempts at a centered and focused life. My head begins to swirl and my brain jumps from one thought to another until my life has lost all sense of order. Do you ever feel this way?
The difference between this type of tornado and the real thing is I can control my internal chaos, where Mother Nature cannot be tamed. We each have our own mechanism that enables us to bring order to this chaos. Suzy might make a list, another might just begin with one thing and finish that thought and then go to another. I tend to the second because Suzy tells me "men are not good at multi-tasking. When it comes to me she has me dead to rights.
I read recently that as adults we make about 35,000 choices in a day, most are impulsive or require no thought, but others come with very high stakes. 35,000 choices seems too high for me. I'm not sure my heart beats that many times in a day, but regardless each and every day begins with me in the middle in of the eye of a storm. That is why I try each morning to begin with a period, some shorter than others, where I just breathe and seek calm. I think better when i take a few moments trying my best to not think.
Life without storms isn't possible, but we can try our best to seek shelter from the worst. That shelter is found in meditation and prayer.
About the author