I was doing some casual reading before the Panthers game and came across an ad about retirement and having enough invested to live comfortably. It's a nice goal. I won't burden you with where I am toward this goal except to say anybody who knows a movie producer looking for material please send them my way.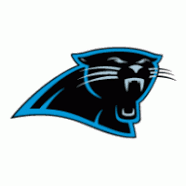 But the idea of investment got me to thinking about other aspects of my life including my relationship with God, my family, my friends, and my community. I know several people who know to a penny how much money they have in their 401K, but haven't put a moments bit of time into healing their relationship with God or done a spiritual inventory of what they will need in the way of support when they retire. I hear things such as "I haven't seen my kids in years, I don't get that much out of church anymore, or why should I volunteer that's for the do-gooders." And those are some of the printable versions.
On a more personal level, I began to think about my own life and way of living and began to question whether "I am investing my time and talents the right way?" Maybe it is time to take inventory and as they say in retirement investing adjust my portfolio. I hope you will bear with me when from time to time I discuss such things as listening, being, vulnerability, body, existence, creativity, and thought. More importantly join me in making an investment in yourself by sending me your thoughts on what type of investments you and I warrant our attention.
It should be fun.
About the author