The true test of faith is how we treat those who can do nothing for us in return. — Dillon Burroughs.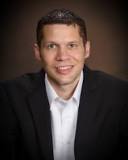 What do you think is the true test of faith? Do you agree with Dillon Burroughs? I'm not sure, but I do know that we get a glimpse of God when we act with compassion toward another when it offers us nothing in return. We are offered many opportunities to do something wonderful in exchange for something wonderful in return, but we should be on the look out for those opportunities when we can do something for someone when there is no reward.
I think I need to add to my prayers and my long list of requests God give me the eyes and intelligence to see such opportunities and the willingness to Take advantage of them.
About the author