Through leaves are many, the root is one; Through all the lying days of my youth
I swayed my leaves and flowers in the sun, Now may I wither into the truth. — William Butler Yeats.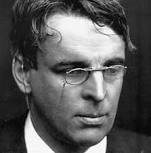 Parker Palmer says, "Nothing shrivels a person better than age. That's what all the wrinkles are all about." He then goes on to say that his honesty comes with age because he is "compelled to cry Uncle and say, "OK, I get it. I'm way less than perfect."
I thought of Yeats and Palmer this morning after being stretched and pulled this morning during Yoga, and then having a dentist who is younger than my daughters tell me, "I have pretty good teeth for a man my age."
Yes, I'm way less than perfect, and I'm over swaying "my leaves and flowers in the sun." But "withering" has its benefits. No longer does one feel the need to to overwork, to continue in an unhealthy relationship, ignore an injustice, or tolerate cruelty, racism, or manipulation.
It's funny, I always thought old-age was a time to dial it down, but instead I feel like dialing it up for the things that matter. Maybe that's because I've learned to be more selective in my choices where I expend my energy.
My wonderful mother-in-law used to say there are no wrinkles on a balloon. Losing a little hot air has it benefits after all.
About the author